"Many small people, who in many small places, do many small things, can alter the face of the world"
Proverb of Xhosa (Tansania, Southafrica, Botswana and Lesotho)
Imizamu Yethu means "our effort" and stands for each one of all the various little miracles that happen every day and give us the strength to handle – might it be against all odds.
The Centre ist located in the Townships of Philippi (Captetown) and was founded in 2003 by Nomakhaya Matshaya.
There are numerous single mothers living in the township raising their kids. In many cases the paternity is unsolved, or the fathers run away or died of Aids. As there is no social support offered by the government, mothers must work and take care about their little children at the same time – which is actually almost impossible.
With having founded the Imizamo Yethu Educare Centre in 2003, Nomakhaya Matshaya has offered a way out of this vicious circle.
Vision
Looking at the hundreds and thousands of homeless parents trying to raise their kids in a future-orientated way; any effort on improving those circumstances is worthwhile.
Donations
We do guarantee to utilize your money solely for specific projects as we do cover all administration costs by ourselves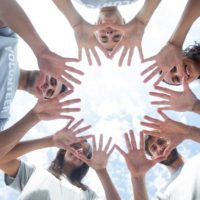 Imizamu Yethu
Located in the townships of Philippi "Imizamu Yethu Educare Centre" is a pre-school to help children to give hope (for their future).